Lee Jeffreys born 1901 to Mr.Robert Darell Jeffreys and Ms. Anne Havemeyer Lee in Gramercy Park New York. Ms. Anne Havemeyer Lee was heiress of the Havemeyer Family who established the Domino Sugar Company. She passed away after giving birth to Lee Jeffreys. Lee Jeffreys inherited part of his fortune from his mother. He was an artist first and business man second. He married Janet Balch whose family was from the Utica area. The Balch family was very well off and owned a hotel. Lee and Janet were married in 1923 and spent the first 2 years of their married life in Europe where he studied art. At the time the house was built Lee Jeffreys was 27 years old, he and Janet were expecting their 4th child, Ann Lee Jeffreys. Lee Jeffreys built this house for his wife Janet. The property was originally titled in her name, Janet Balch Jeffreys and recorded by deed March 5, 1928. Lee and Janet with their 5 children, Richard, William, John, Ann and Mary lived in this home until 1941.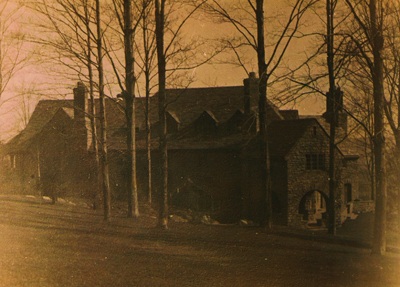 On August 27th 1928 the Utica Observer Dispatch reports: Headline" Start Work on $200,000 Mansion for Artist Here:
"Construction of a $200,000 mansion on Sherman Drive in Frankfort Hill is under way today, to provide a Utica residence for Lee Jeffreys, millionaire artist.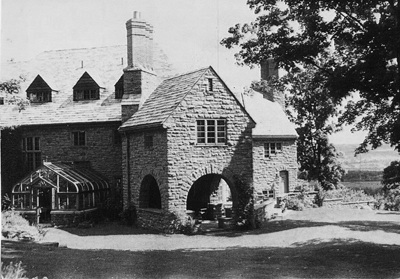 One thousand tons of stone have been moved from the quarries at Holland Patent to the lots of the hill by Utica Carting Company. The building will be two floors and half, and will have garage and tool house nearby, all made of the stone trimmed on the job. Rogers and Haneman of New York are architects and William Crawford of New York is contractor/builder. John J. Jackson of New York is superintending about 14 men engaged in the work. The home will be completed next year, according to the superintendent.
Mr. Jeffreys maintains a summer home in Barnevald as well as a home in New York City. He also has an office, for the management of his estate in the First National Bank Building.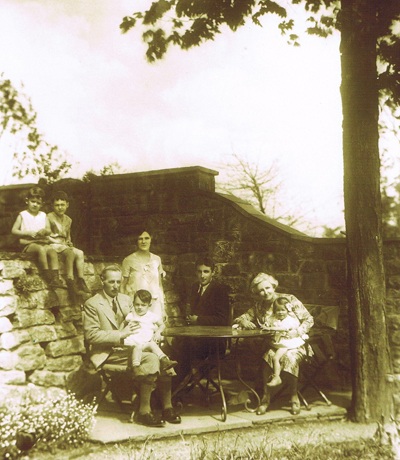 In May of 1945 Victor Conte, Serafino J. Graziano and Joseph Peters offered a contract to purchase the Sherman Hills property from Janet Balch Jeffreys for approximately $27,000.00 with a 10,000.00 cash deposit.
She sold the property with a restriction on the deed which stated, "No structures other than single residences for one family except garages and not more than 8 single residences in addition to the two residences already added, and no residence shall be erected on said property at a cost of less than 10,000…each. This suggests her desire to have the exclusive status of the property maintained, and her pride in having owned this property.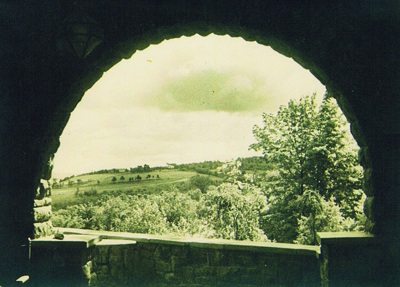 Mr. Conte and Mr. Graziano divided up the property and sold the big house to the Pratt family for $45,000.00 in 1946. In 1949 they sold the garage property for $5,700.00 and the caretakers house, 23 Sherman Circle for $15,000.00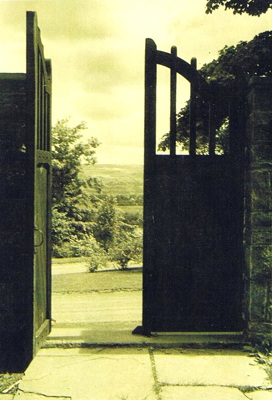 The Pratt family owned and lived in this great house from 1946 to 2003. In 2005 Kenneth Ray and a partner under a LLC purchased the house with other properties owned by the Pratt family in a package deal. He had no personal interest in the house itself and as a result it deteriorated and fell into unimaginable disrepair. Mr. Ray sold the house to James Defenbacher in January 2006. In July 2006 the house was for sale again.