31 Sherman Circle
Utica, New York 13501
In the town of New Hartford
A magnificent landmark property originally built in 1928. Within the 18 inch stone walls you will find 20 rooms and over 10,000 square feet. The main floors (1 & 2) with 15 rooms, 4 full baths and 3 half baths. The 3rd floor or servants quarters with 4 rooms and 2 full baths, is perfect for in-law suite or guest quarters. There is a family room and game room in the basement/lower level.
The property is located in the town of New Hartford in an exclusive area of estate sized homes and properties. It is in the New Hartford Central school district which ranks top 2% in the nation. It sits on 2 acres (see survey map below) and has a huge area for construction of a pool. The property also includes 1 acre wooded lot across the road.
Utica New York, known as the "Gateway to the Adirondacks" is just 45 minutes from "Old Forge" New York in the Adirondack National Park, and 152 miles to Lake Placid New York.
There are equestrian facilities and boarding within 10 – 15 minute drive.
Turning Stone Casino Resort with world class golfing is 25 minutes West.
Syracuse International Airport and Destiny USA (formally called Carousel Mall) are 45 minutes West.
Albany New York is 95 miles East and New York City is 248 miles East.

1ST FLOOR :
Entry 26 x 6.5
Reception Hall 35 x 14
Staircase
Green House 14 x 12
Formal Living Room / w Fireplace 35 x 20
Library/ Office w Fireplace 18 x 16
1/2 Bath
* Original Phone Room
Formal Dining Room w Fireplace 17.5 x 16
Breakfast Room 12 x 11.5
Laundry
Pantry
Kitchen 21.5 x 12
Mud Room 14 x 11
1/2 Bath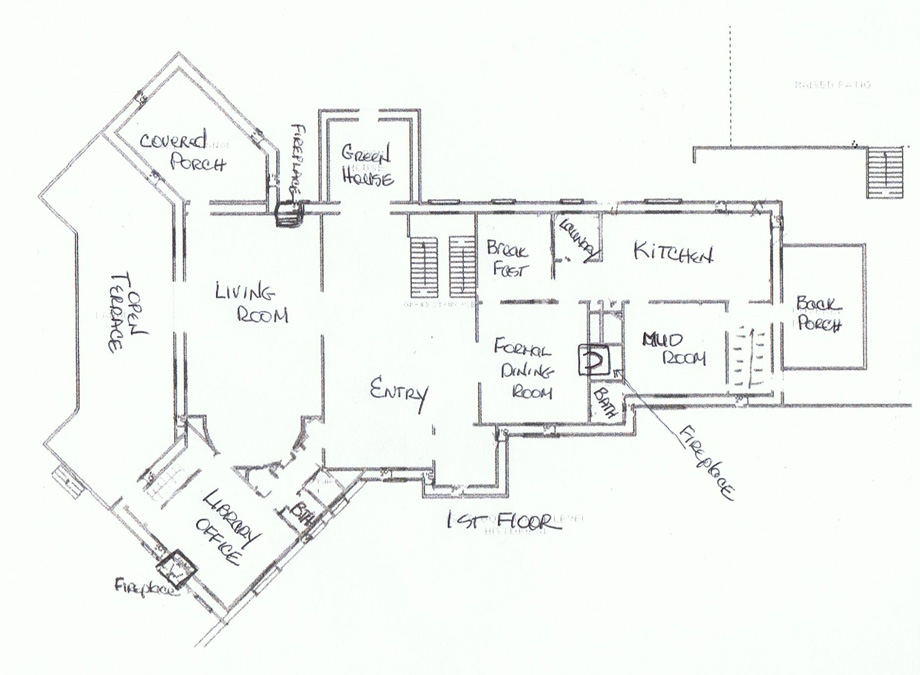 2ND FLOOR:
Artist Drawing Room
Master Bedroom
Mistress Office
Master Bath
2nd Bedroom
Full bath
3rd Bedroom
4th Bedroom Guest w 1/2 bath
5th Bedroom
6th Bedroom
Full BatH
Upstairs 2nd Story Porch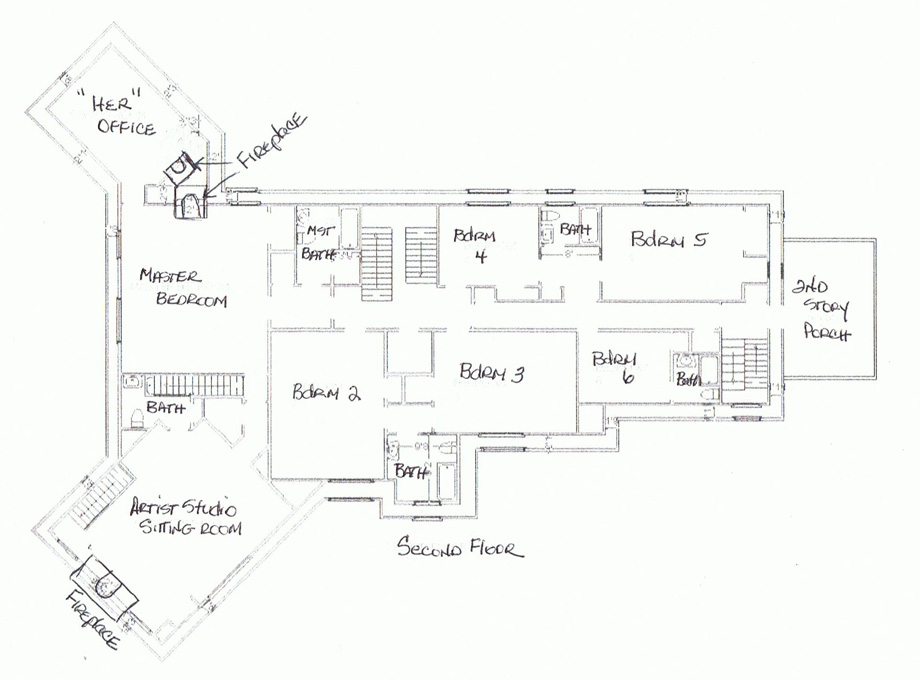 2ND FLOOR
Artist Drawing Room 24.5 x 20.5
Master Bedroom 23 x 20
Mistress Office 12.5 x 18
Master Bath 10 x 8
2nd Bedroom David 20 x 14
Full bath 8.5 x 8
3rd Bedroom Vincent 18 x 14
4th Bedroom Guest w 1/2 bath 12 x 10
5th Bedroom Bianca 16 x 12
6th Bedroom / Toys 13 x 10.5
Full Bath 8 x 5.5
Upstairs 2nd Story Porch 18.5 x 8